Post by wisercj on Feb 18, 2016 19:56:58 GMT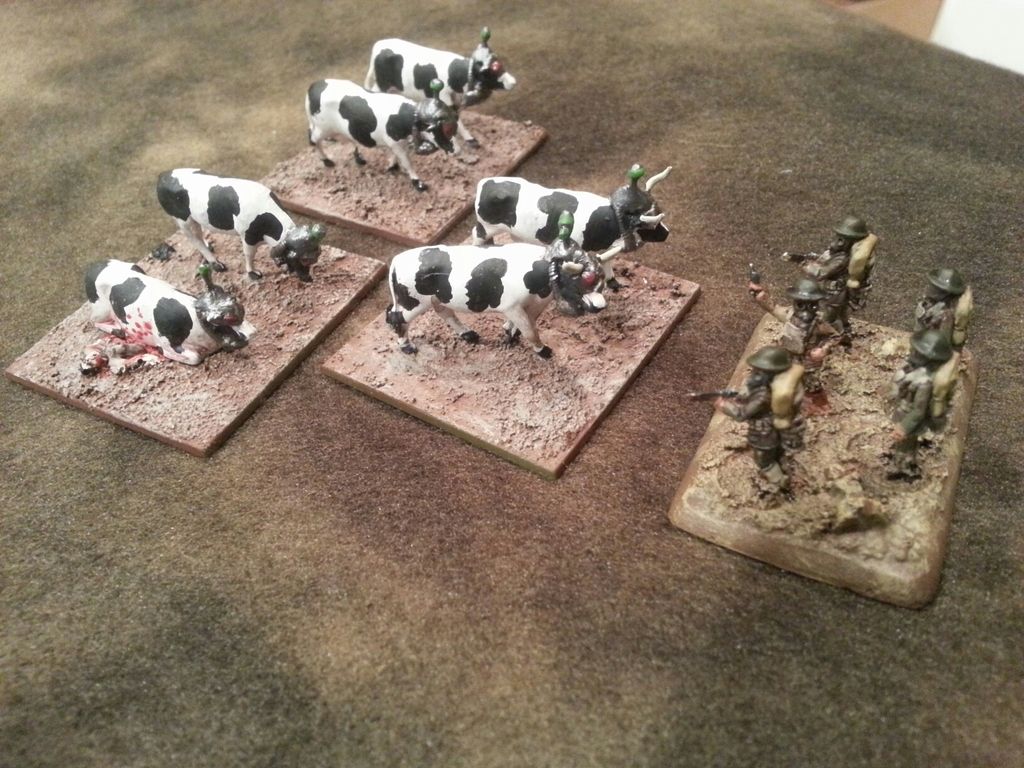 Here is my Cowvalry unit facing off against the humans, in yet another repost from the old forum. In addition to creating lobototons from humans, the Martians experimented on other animals as well. One of the first was cows which they found in abundance grazing in the farm fields of the midwest. The cows proved to be very cooperative subjects, in comparison to the flighty humans, in the experiments to convert them into Cowbototons which were then formed into Cowvalry units. However they are not particularly efficient at attacking humans, unable to cross many obstacles and incapable of using even the crudest tools. They are able to get brief bursts of speed over flat surfaces and can use their mass to overcome fences, doors and crush humans (cows are statistically deadlier than sharks killing on average 22 humans a year as opposed to only 4 per year for sharks). As such for game purposes they are treated as a basic lobototon units with only the close combat capability.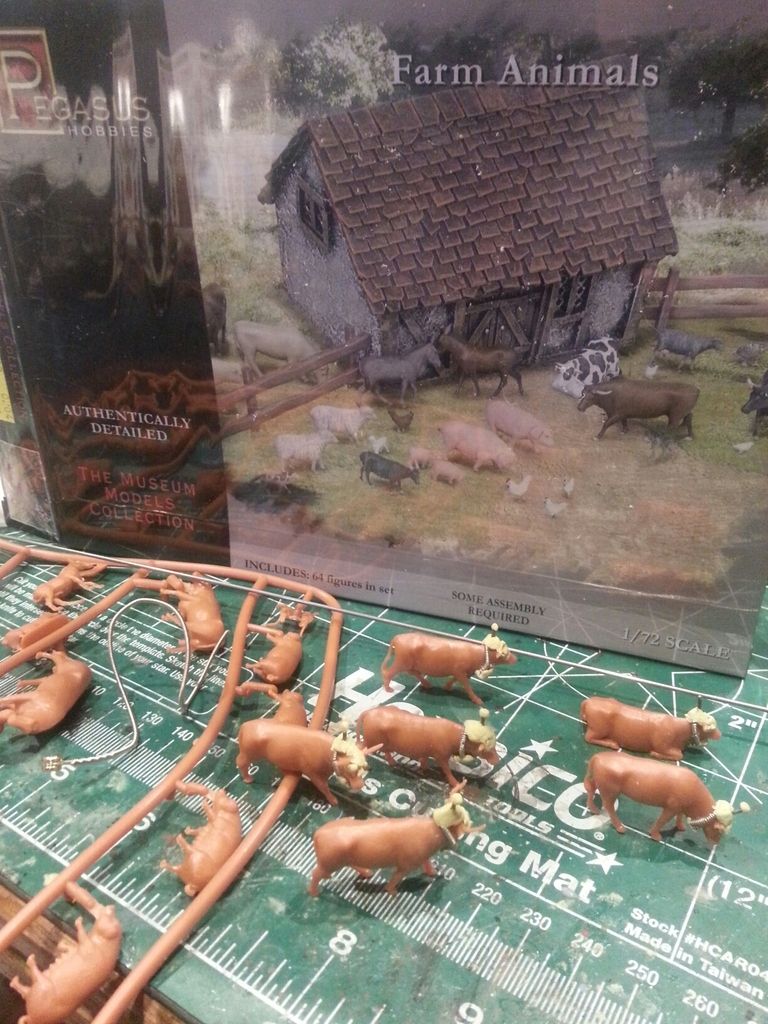 My Cowvalry began life as 1/72 scale Pegasus farm animals. A hole is drilled into their heads, the same way the martians would do it, with a pin vise and a small piece of wire is inserted. A piece of guitar string (for the cable texture) is wrapped around the neck and some green stuff or Milliput in this instance is used to create a small crown in top of the head, a control box under the neck, and a ball on the top of the wire for the artificial control device and signal antenna.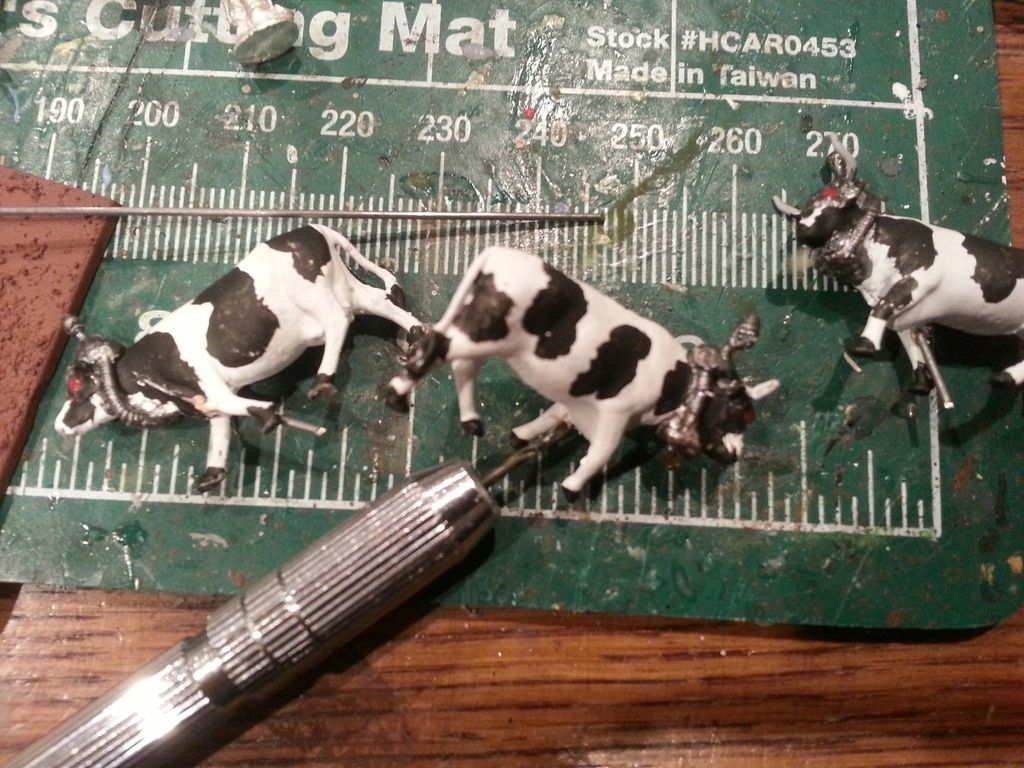 I painted the cows as Holsteins (common for Iowa where my battles are fought) with martian metal scull caps and red eye sensors and then put some additional pins (wire from paperclips or Chinese food take out boxes actually) in to provide additional support when I glued them to their bases.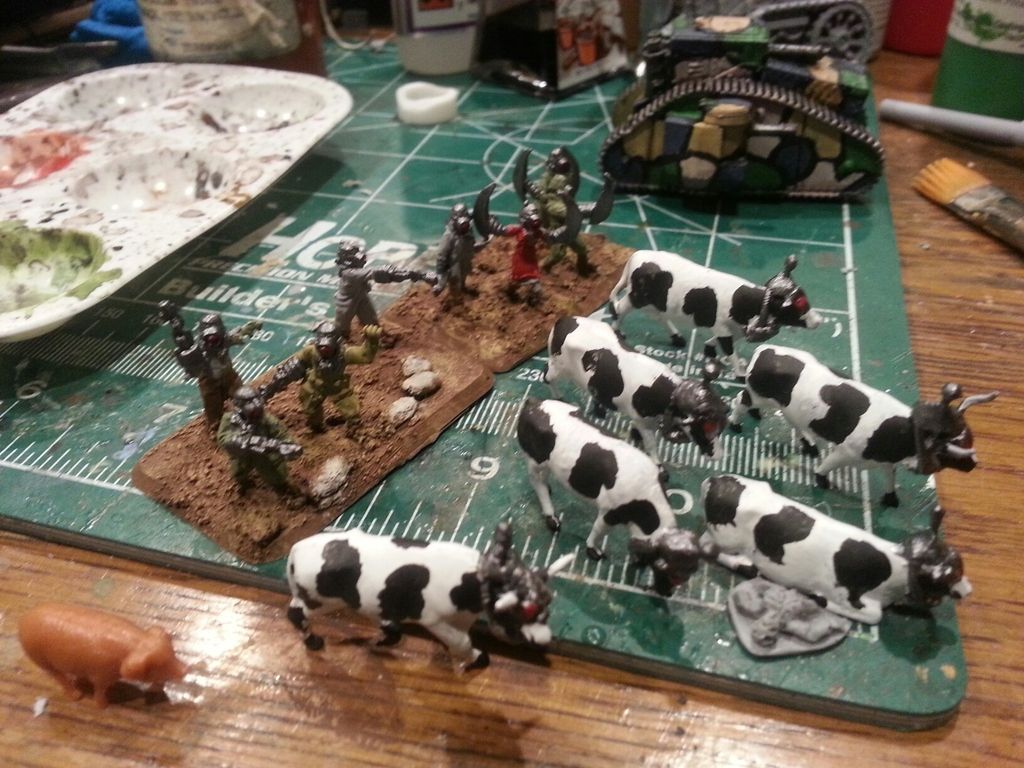 Here they are with their lobototon brothers and a nice 15mm Peter Pig casualty figure to represent a crushed human. The pig is for a future lobotopig project.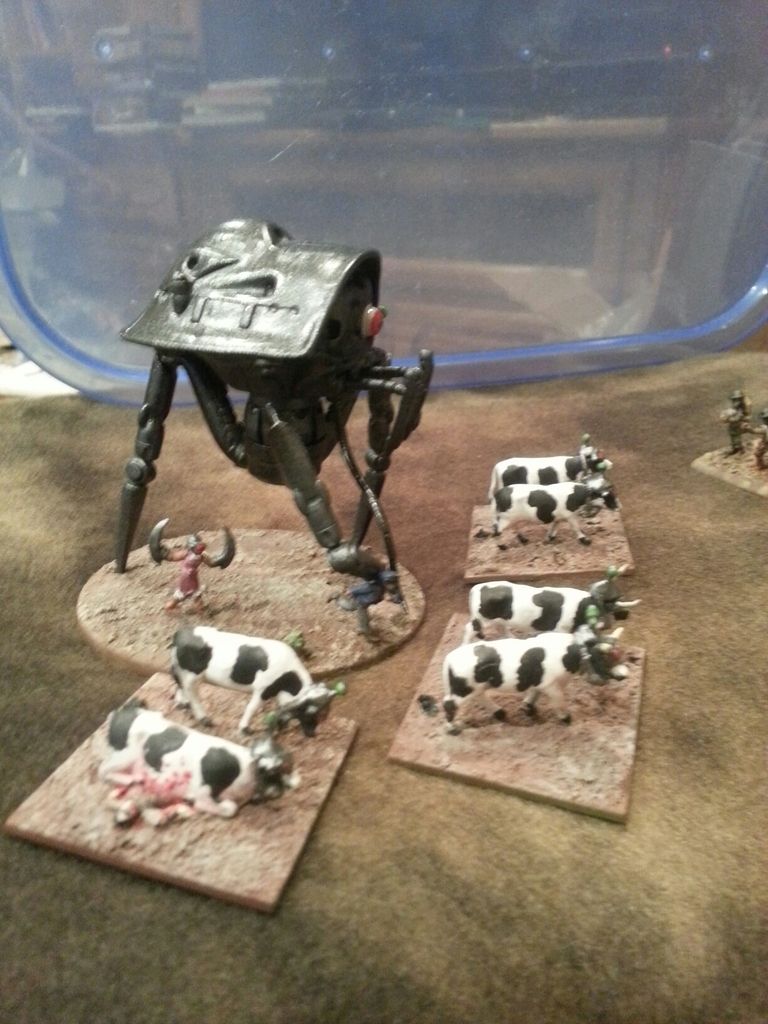 Here is the finished Cowvalry unit being driven into the attack by a Slaver.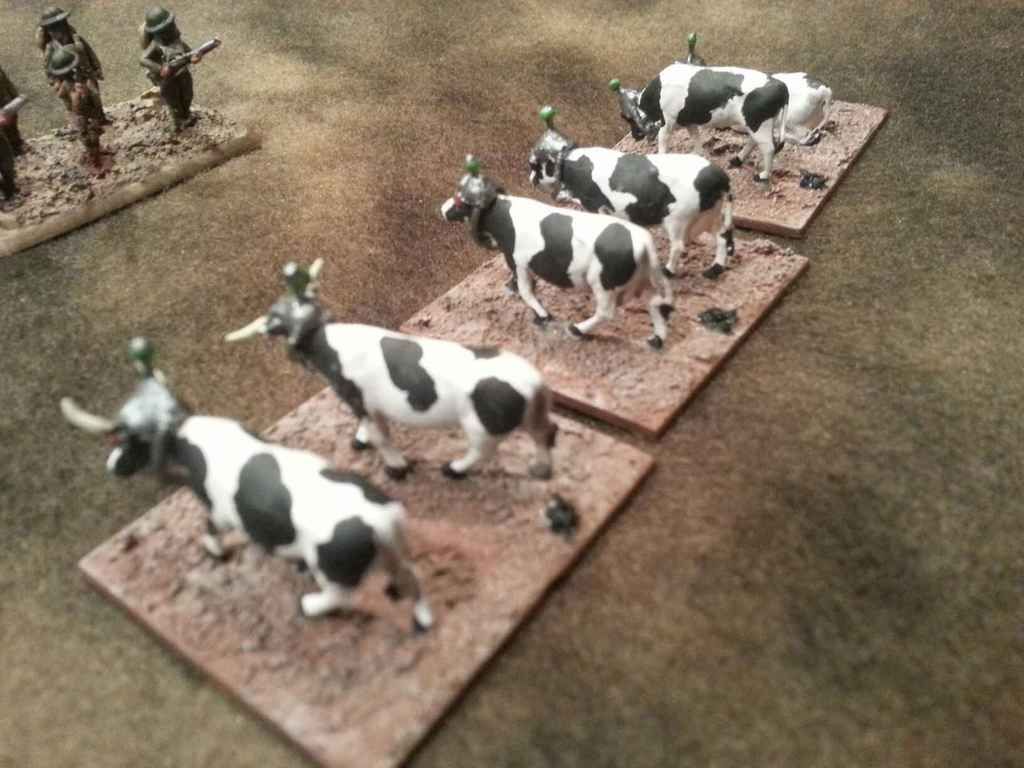 The martians discovered an added benefit of the Cowvalry in their inherent ability to lay land mines which would deter and and slow down human attackers, so a few of these have been added to the stands.
Unfortunately, in spite of all the work I put into creating this unit, they have performed rather poorly on the battlefield. For the most part they have simply been turned into hamburger by human artillery before they could get into action. So in about five battles they have accounted for only one or two human infantry stands. As a result I have suspended work on the lobotopig, lobotosheep and lobotochicken projects, all from the same Pegasus farm animal box.
At any rate they are great fun and always draw a comment or two so it has been worth it. One day I may get around to creating my lobotofarm herd. If nothing else it will make for good eating by the humans.